Drew Estate Cigars & Rare Founder's Brewing Pairing Event
12-06-17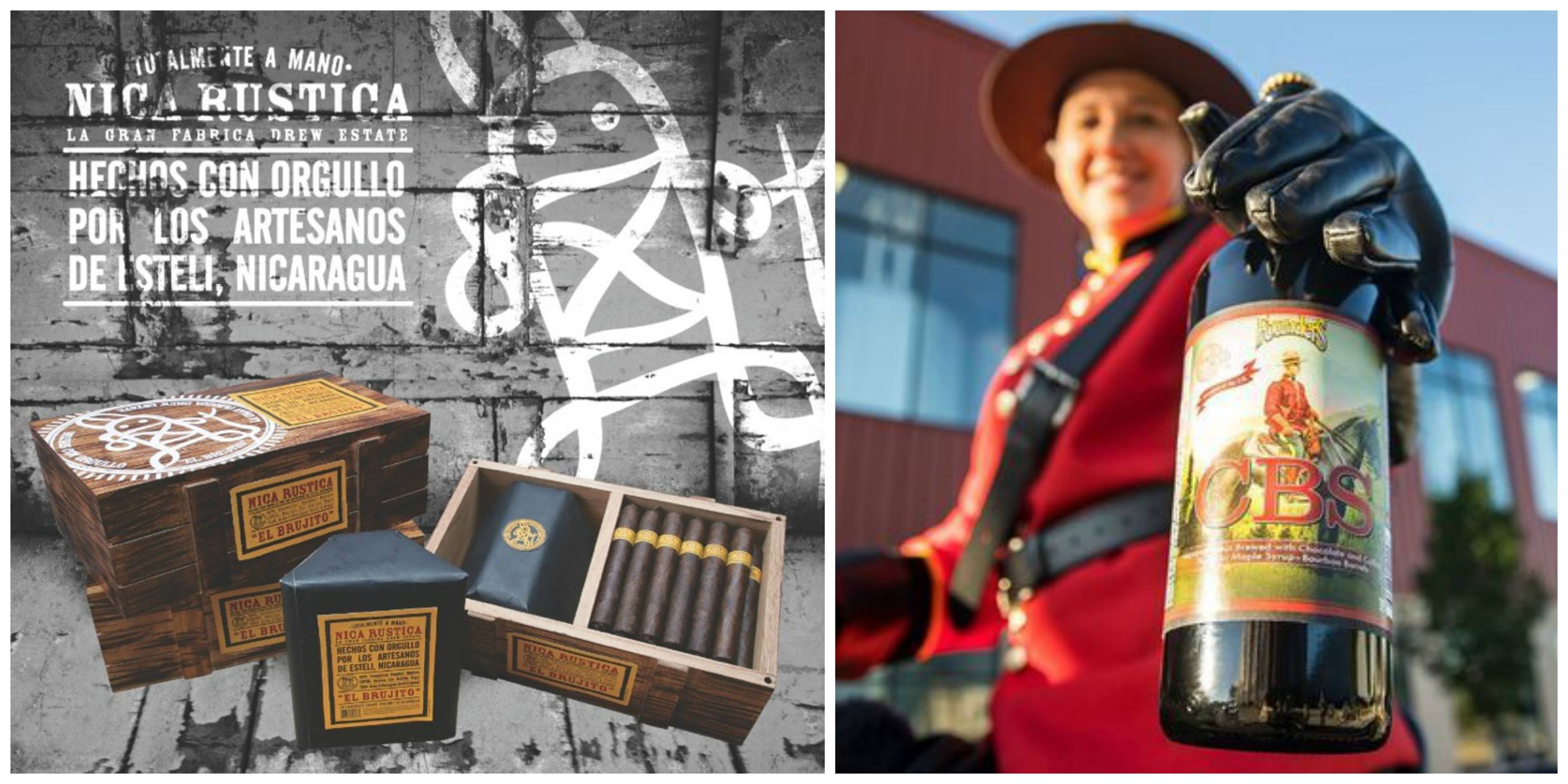 Canadian Breakfast Stout is finished in both bourbon and maple syrup casks and pairs perfectly with the full-bodied Nica Rustica, which happily delivers a high-octane, unrefined blast of flavor from start to finish. There is a very limited supply of this rare ale, therefore only 20 tickets will be sold at $25 each, on a first-come, first-serve basis, with a 12 oz pour of the beer along with the cigar.
"We're considering this incredibly unique paring a special holiday gift to our clientele," states Riverside Cigar Shop & Lounge/Match Cigar Bar Founder and Proprietor Jeff Mouttet. "We're really excited to have Ben here from Drew Estate, and in addition, we'll also be featuring Herrera Esteli Tienda Exclusiva all evening, great swag, a raffle, the works!"
Drew Estate Cigars offer just about every style of the premium handmade cigar a smoker could want, ensuring that cigar connoisseurs of all kinds will find a favorite, whether truly traditional in style or on the cutting edge of cigar creativity. Founders Brewing Co. has evolved into one of the highest recognized breweries in the U.S. and launched its Canadian Breakfast Stout ale, the sixth and final release in its Barrel-Aged Series, just last month.
####
Easily accessible to those in Southern Indiana and the Louisville Metro, Riverside Cigar Shop & Lounge and Match Cigar Bar are located at 201 and 207 Spring Street in Jeffersonville, Indiana. Conceived and created by Founder/Proprietor Jeff Mouttet, both feature the friendliest staff and the most comfortable environments for cigar smokers locally, and those visiting the Kentuckiana region. Follow Riverside on social media at http://www.facebook.com/riversidecigars and https://www.instagram.com/riversidecigars/ and Match a https://www.facebook.com/MatchLounge/.